Can You Assist in The National Dental Hygienist Shortage?
Shortages are on the rise in the dental field.
ADA News reports that "80% of hiring dentists find hygienist recruitment extremely or very challenging because 66% of Dental Hygienists left their positions voluntarily in March 2020" (ada.org). 
So, how can you help?
Have you ever thought about temping in the dental field to help the shortage? Now is the time to check it out. It can be intimidating if you've never done it before. You may ask yourself: how do I look for jobs, what do I charge, how do I get paid, or what about taxes? 
I'll share some information with you to help you take the leap confidently. 
Let's talk about a few things you'll need to consider BEFORE placing an ad.
First
, let's talk about your temp fee. 
What should you charge? If you are unsure of what to charge, there are great online tools to help you find the average salary of your position. A couple popular websites are salary.com and U.S. Bureau of Labor Statistics. 
Pick a fair and honest fee – but be prepared for dental practices to negotiate. 
Be confident about your talent and its value! The more you become well-known in the dental field as a temp, you'll find that you'll negotiate less and less.  
Also, there's a new practice of requesting a daily rate versus an hourly rate. When a dental practice's schedule falls apart, the first person to lose hours is the temp.  
So, avoid losing hours and request a daily rate! 
This will motivate the front desk to keep the schedule full. This benefits the office because the dentist doesn't want to lose production! Make sure you know your work schedule ahead of time, too. Don't assume it's 8-5 – some offices work 12 hours.  
PRO TIP: Negotiate this at the time of interview or first point of contact (phone, text, email).
Second,
 consider how you're going to be paid. 
There's a lot of misinformation about 1099's, same day pay, etc. Arm yourself with the state(s) you're licensed in's Code of Laws on general and direct supervision. It'll define the practice of dental hygiene as under the supervision of a licensed dentist. Because of the limitation for hygienists to practice dental hygiene without a dentist, reject any 1099 offers and request payroll.  
Even if you get confused on the laws and policies, reason on the fact that you will not be bringing your own schedule, patients, or instruments. Therefore, you are not an independent contractor.
Upon interviewing, you will request to be an employee or "W-2." Be prepared to fill out the dental practice's new employee packet. This will include a W-4 so the employer can withhold the correct federal income taxes from your pay and I-9 to verify your identity as a U.S citizen or to confirm the worker is legal to work in the U.S. You can fill these out ahead of time by going to the IRS website. Ask the person you are interviewing with if they would like for you to do that – otherwise, be prepared to make time to have these documents completed while you're there to submit to their payroll department.
Once you have completed the forms, the office manager may have to submit to their payroll company if they use an outside source. Depending on where your workday falls into the pay period, expect to be paid according to their pay week schedule. This is something you'll want to know in advance, so you'll know when to expect your paycheck. 
So, be organized and have the following documents available – skipping this step will cause delays in your paycheck:
Current RDH license

Valid Driver's License or State, Military ID, School ID, Voter's registration card

Social Security Card or Birth Certificate 

If not a US citizen: See List A for requirements on I9 form

Current Professional Liability Insurance proof 
(Check your state's requirement)
Current CPR card

N20 certificate (if applicable)

Local anesthetic certificate (if applicable)

Hep B Vaccinations (if applicable)
PRO TIP: I have all of these scanned on my iPhone in notes or files to readily email and request the pay date.
Third, find out what type of software the office uses. 

It may be wise to find out what type of software and dental x-ray imaging programs the office uses. 
I have learned how to use over five different software programs while temping. Most programs are pretty user-friendly and similar to each other – don't stress, you will become a pro at using them all. 
It will give you an advantage over other temps if you become efficient in numerous types. The internet is helpful with YouTube videos on learning the basics when it comes to charting or note entry. But in my experience, offices will often leave a cheat sheet on the icons you need to hover on, or a staff member will show you how to navigate before your first patient.
They want to help, so don't be afraid to ask!  
PRO TIP: Utilize Youtube to learn more about their software.
Lastly
, it is very important to find out how long their patient appointment times are and how long your shift will be. 
Specifically, ask how much time will be given for prophy, scaling and root planing, new patients, etc. You'll have the potential to work in a wide variety of dental offices such as pediatric, periodontal, cosmetic, large corporate offices and private practices – so their schedules will vary. 
Now you are ready to post an ad!  
The best way to gain job opportunities in temping is on social media, temping apps and agencies, or word of mouth. Reach out to your colleagues and inform them of your availability.  Join a local Facebook Dental Group or Page in your area. Since Facebook's launch of groups in 2010, they're popping up everywhere! 
There are also dental apps to notify you when there are jobs in your area. One great app is Biteline where you can negotiate your fees, get live notifications of jobs in your area, and even rate the job. 
With one click you can answer or place an ad!    
PRO TIP: Networking is key!
Whether you are a seasoned hygienist or a new graduate, temping can offer flexible hours, competitive pay, and you can help offices that desperately need you – these tips will help you get started. 
So, please jump in!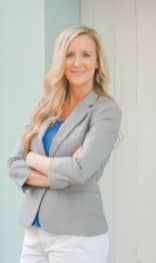 Kimberly Gallagher, RDH

Kimberly has over 18 years of clinical experience and is currently working in a private practice in Charleston, South Carolina, USA. She also is a Territory Manager with Andau Medical in her state selling the industry's leading ergonomic loupes, lights, chairs, and instruments. She created a dental social networking group in 2010 on Facebook called Carolina Smiles Group to connect dental professionals for jobs, continuing education, CPR and certification opportunities for Nitrous Oxide Monitoring and Local Infiltration Anesthesia.
She partnered with biteline.net that designed an app to aid dental professionals in finding employment. She is married and has one son! She spends her free time with her family in her ministry. You can reach her at kimberly.gallagher@andaumedical.com

Read more fun facts, expert advice, and dental industry news on the Biteline blog.
And don't forget to share with your dental friends!