Your resume is more than a document: consider it a tool for marketing yourself, your experience, and the skills you've learned! Showcasing your professional, well-organized resume is essential to landing the jobs you deserve. Luckily, Biteline makes it easy for you to post your resume for potential employers to see! Here's how:
Step 1: Log into Biteline #
Visit https://biteline.dental/app and enter your login information.
Step 2: Open Your Profile #
Click on profile on the left toolbar.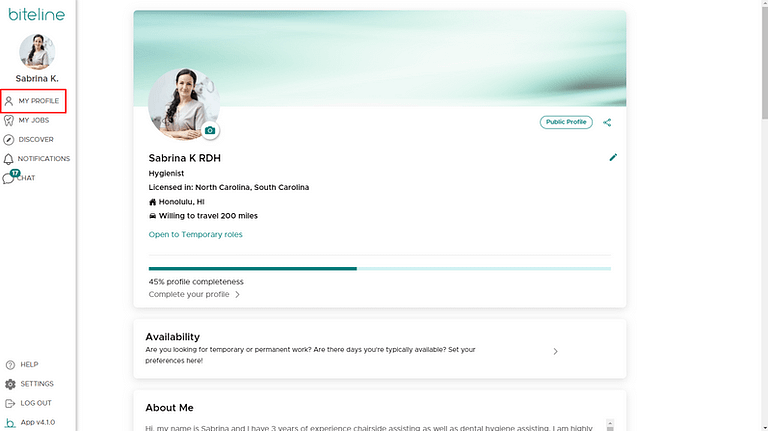 Step 3: Click the Pencil Icon #
Click on the pencil icon to the right of your full name.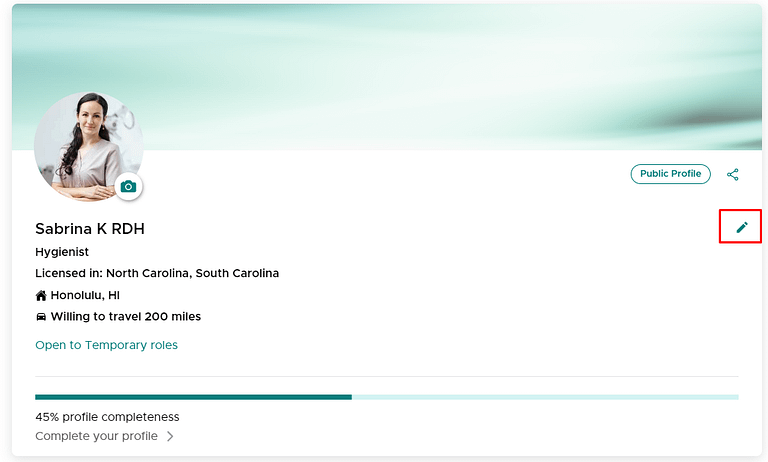 Step 4: Provide Information Under the Education Tab #
Click on "Upload Resume" and select a file from your computer and save your edits.